UPCYCLED TULLE Little Something Wedding Veil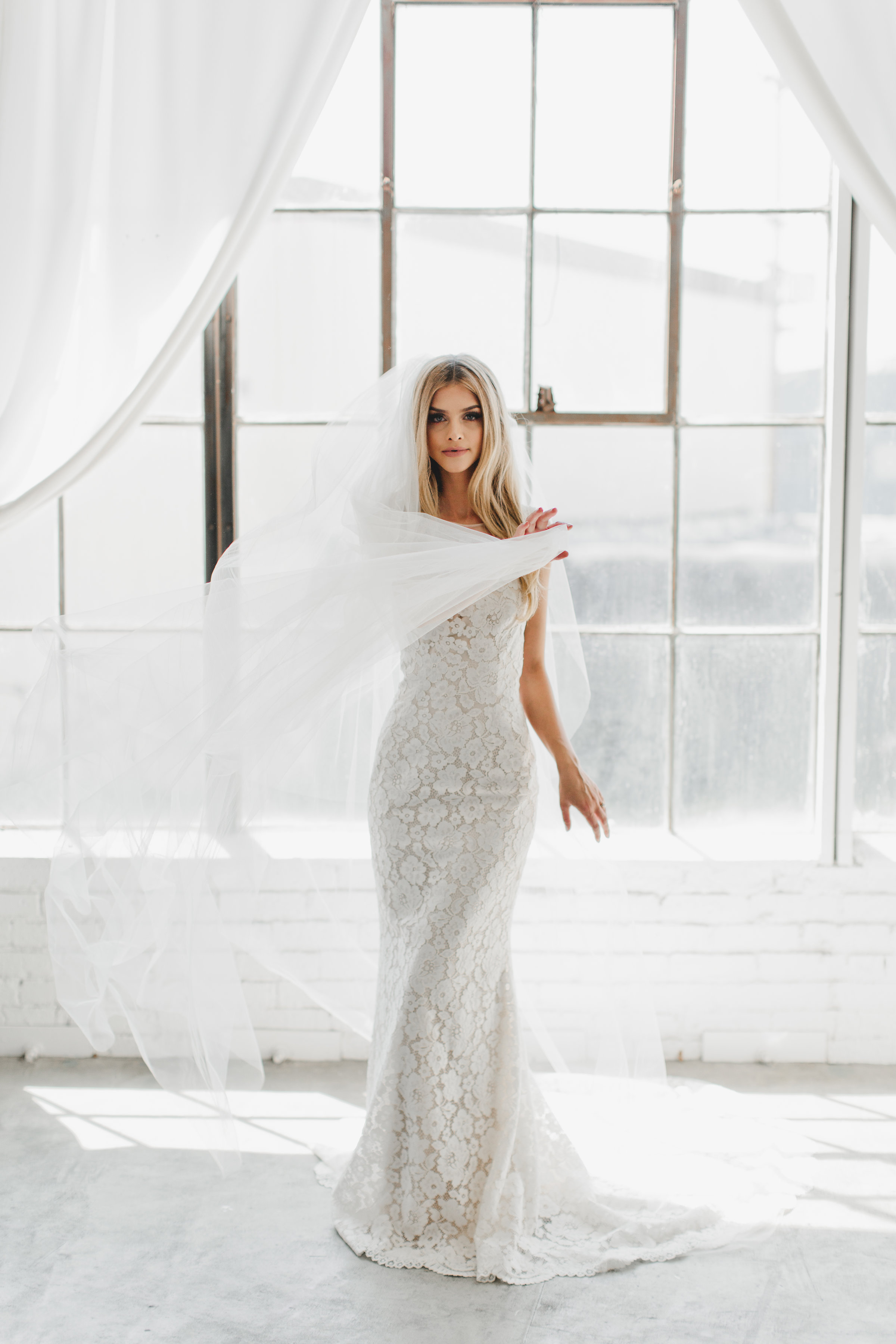 UPCYCLED TULLE Little Something Wedding Veil
With our Tulle Little Something Bridal Veil the possibilities are endless! Up to three layers of volume at any length you desire, or as simple as one flowy fingertip length layer. Wherever you get married, this veil will bring just the right classic touch you're looking for to say "I do!"
This veil is made from scrap tulle that would have otherwise been thrown out. Occasionally we cut the wrong length and then put the scrap in a huge basket that seems to be ever growing. In an effort to minimize waste Veiled Beauty is now offering select one off UPCYCLED pieces. New styles add to the shop weekly!
108" CATHEDRAL LENGTH SINGLE LAYER VEIL IN IVORY TULLE. SHOWN IN THE LAST 5 PHOTOS. Ships in 1 week. FINAL SALE - NO RETURNS OR EXCHANGES.
Little Something Wedding Veil #0802

- Cut from FLOWY Bridal Illusion Tulle
- Shown On Model: 108" with 75" with 42" in Ivory Illusion Tulle
- One hand-sewn 3" silver comb for secure placement
- Modest gathering at comb for just the right amount of pouf (more volume with 2 and 3 layers.)
- Handmade in the Veiled Beauty Studio USA
sale
Standard Wedding Veil Lengths
18" Shoulder Length
22" Mid Chest Length
30" Elbow/Waist Length
34" Hip Length
42" Fingertip Length
55" Ballet Length
65" Waltz Length
75" Chapel Length
108" Cathedral Length